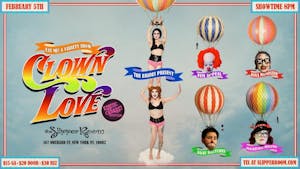 EAT ME! A Variety Show: Clown Love
Faux Pas le Fae, Aurora North, Fem Appeal, Anna Monoxide, Mackenzie Moltov
$15.00 - $30.00
Tickets At The Door
The Brides are Back!
The Brides are back with EAT ME! A Variety Show: Clown Love! As the world celebrates Valentine's Day, we celebrate clowns! The Sideshow Babes bring you a night of aerial feats, provocative piercing, melodramatic song, and jaw dropping performance art. Come get raunchy romantic with a cast of New York's fiercest femme clowns!
Starring:
Aurora North
Faux Pas le Fae
Fem Appeal
Anna Monoxide
Beau Britches
and special guest from Philadelphia, Mackenzie Moltov!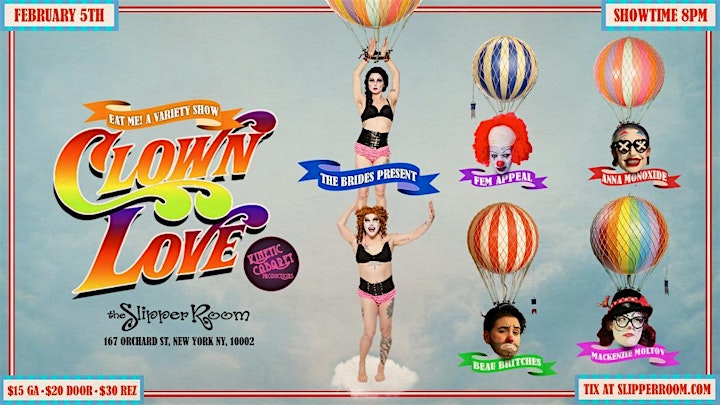 Venue Information:
The Slipper Room
167 Orchard Street
New York, NY, 10002