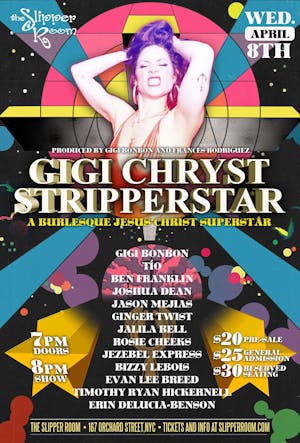 Gigi Chryst Stripperstar
Gigi Bonbon, Tío, Ben Franklin, Joshua Dean, Jalila Bell
$20.00 - $30.00
Closed for now, see you soon.
Gigi Bonbon and Frances Rodriguez present Gigi Chryst Stripperstar! — a burlesque version of their favorite rock opera!
This Super Star studded cast of performers are going to take this biblical journey and resurrect it again! Expect live singing, scantily clad dance numbers, hauntingly beautiful and death defying aerial and more!
Sing along with us to the amazing music of Andrew Lloyd Webber's Jesus Christ Superstar! Starring Gigi Bonbon as Gigi Chryst, Tío as Judas, Ben Franklin as Caiaphas, Joshua Dean as Annas, Jalila Bell as Simon Zealotes, Rosie Cheeks as Pontius Pilate, Jezebel Express as King Herod, Ginger Twist as Mary Magdalene and featuring Jason Mejias, Bizzy LeBois, Evan Lee Breed and Timothy Ryan Hickernell.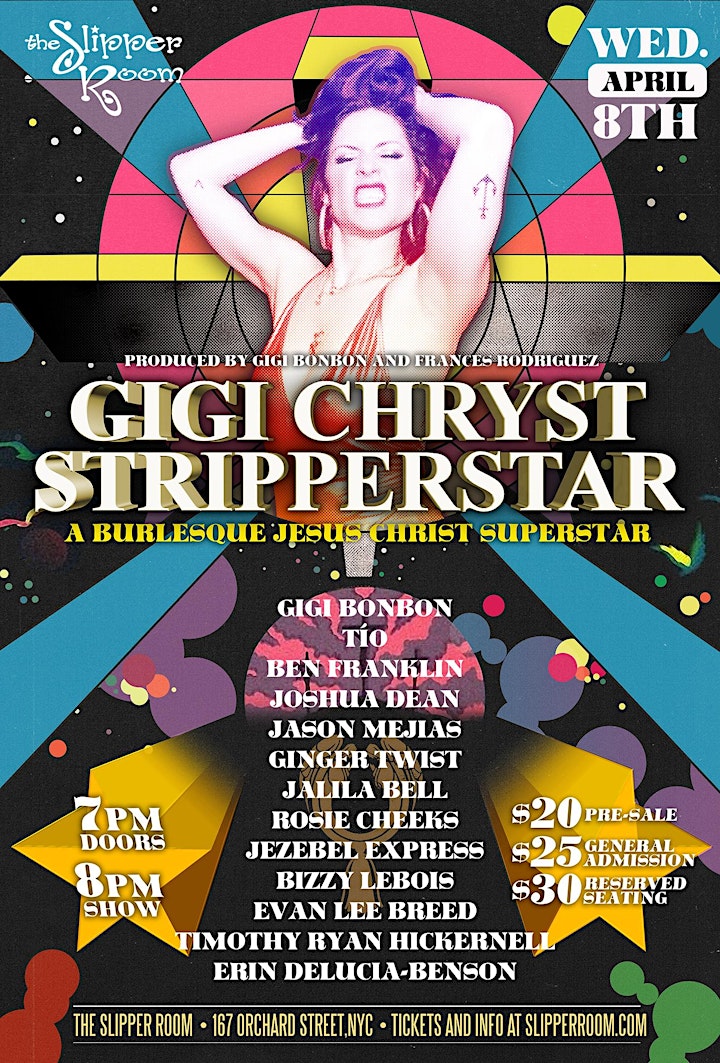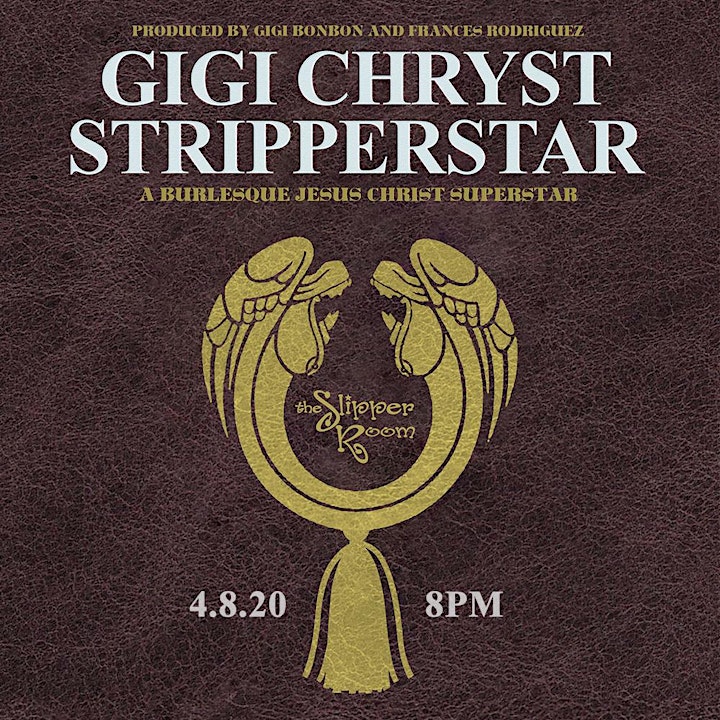 Venue Information:
The Slipper Room
167 Orchard Street

New York, NY, 10002