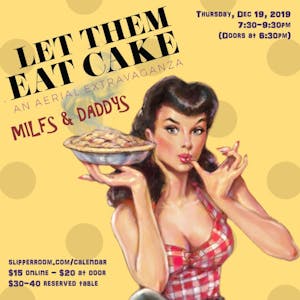 Let Them Eat Cake! MILFs & Daddys
$15.00 - $40.00
Tickets At The Door
Come throw dollar bills and cheer on LTEC's cast of hot-ass MILFs & Daddys!
Not only do these spicy Moms and Dads rock the family life, they are bamfs in the air. Join these special performers for a mind-blowing and most definitely scandalous night of aerial, pole and circus artistry.
Aerial performances by Grace Andrews, Alexis Barad, Wen Wen Lin, Katrina Cabrera, Olga Puntus; Pole performances by Kitty, Susan Skinner, Jeni Janover and AccroBrandon; Birthing and music done by Elena Delgado and Blake Boyer. Hosted by the one and only Sam Doblick.
LTEC is a pre-professional focused aerial/circus/pole/burlesque show dedicated to providing space for aspiring performers and high level students to showcase their work. Hosted by Sam Doblick (aka Marie AntoiNOT), LTEC is always an extravagant spectacle inspired by elements of comedy, burlesque, drag, circus and pop culture. Keep your eyes open for guest appearances by aerial and pole superstars. We believe in inclusivity, diversity and positivity for a good time for all!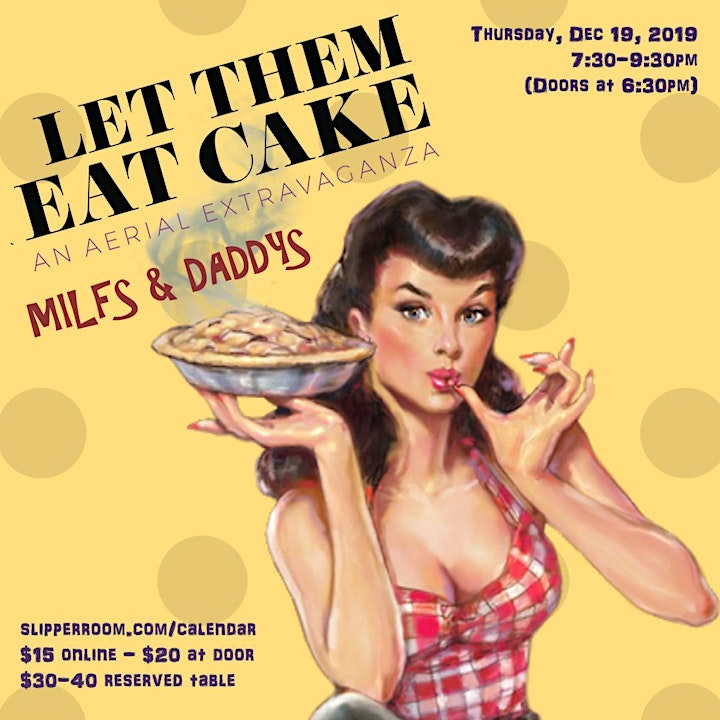 Venue Information:
The Slipper Room
167 Orchard Street
New York, NY, 10002