Let Them Eat Chocolate Cake!
$15.00 - $40.00
Tickets At The Door
Catch these talented beauties as they dance, spin and fly in support of diversity.
LTEC and Black Girls Pole are very excited to welcome you to Let Them Eat Chocolate Cake! Bring your dollars, bring your confetti, and bring your love! Hosted by the one and only Roz the Diva, tonight's show celebrates badass women of color and the transformative power of aerial, pole and dance.
LTEC is a pre-professional focused aerial/circus/pole/burlesque show dedicated to providing space for aspiring performers and high level students to showcase their work. LTEC is always an extravagant spectacle inspired by elements of comedy, burlesque, drag, circus and pop culture. Keep your eyes open for guest appearances by aerial and pole superstars. We believe in inclusivity, diversity and positivity for a good time for all!
Black Girls Pole is an organization striving to diversify the pole community by inspiring, empowering, and educating women of color about pole dancing. BGP is a movement to both celebrate and introduce new faces to the transformative power of pole. BGP aims to provide a platform for women of color to embrace their bodies, challenge their body, mind and spirit and express their own unique individuality.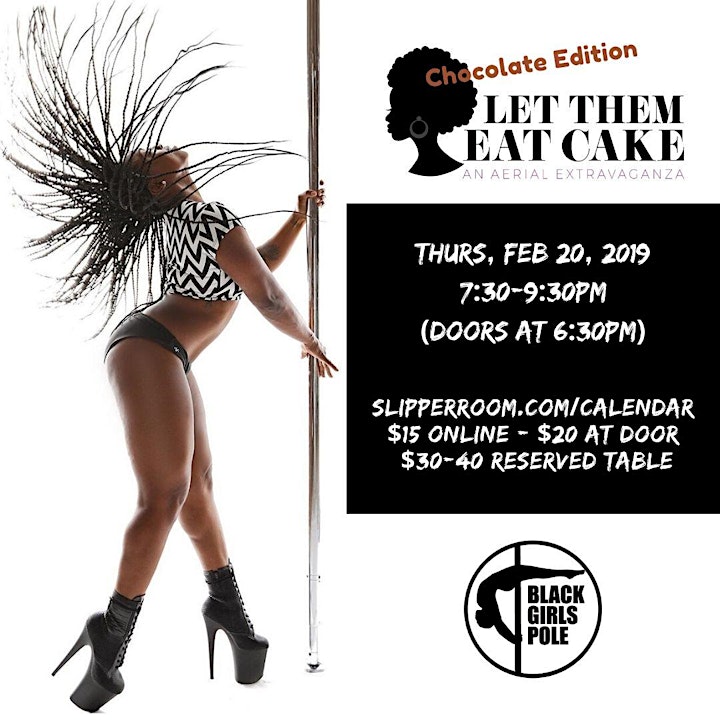 Venue Information:
The Slipper Room
167 Orchard Street
New York, NY, 10002