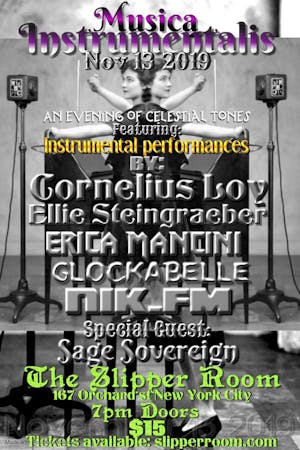 An Evening of Celestial Tones
An evening of celestial tones featuring musical performance art brought to you by an ethereal bouquet of artists presenting solo instrumental performances, collaborative duets and death defying recitals. This show features artists playing musical instruments. Some of these instruments are played in ways that do not seem possible to the human eye. Either by standing on their head, hanging upside down or waving their hands through the thin air, each one of these artists brings their own wonder to the musical instrument they are playing.
The Musica Instrumentalis show features performances on:
Theremin, Violin, Accordion, Glockenspiel, Saw, Qchord, Piano, Vocals & more.
Starring:
Cornelius Loy
Ellie Steingraeber
Erica Mancini
Glockbelle
Nik.fm
Guest vocals by:
Sage Sovereign
Special guests, raffle prizes and theremin lessons!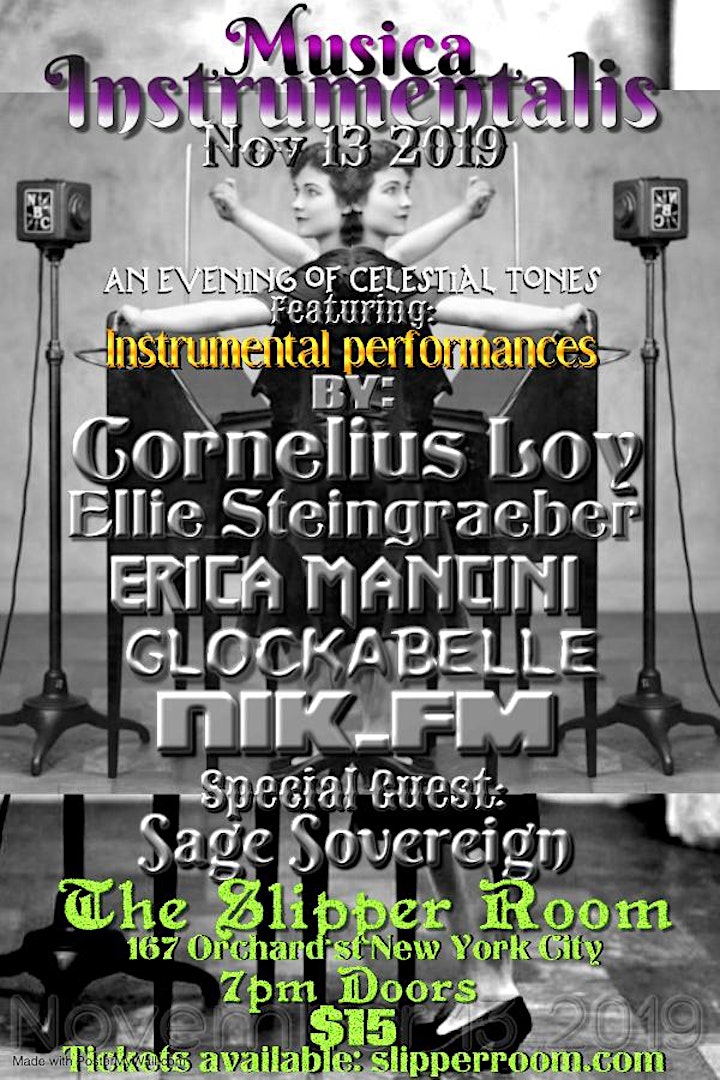 Venue Information:
The Slipper Room
167 Orchard Street
New York, NY, 10002