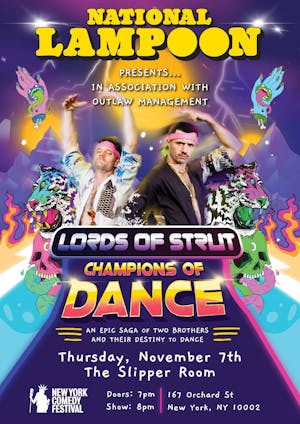 National Lampoon presents: The Lords of Strut (New York Comedy Festival)
Outlaw Management and New York Comedy Festival
Straight out of Dublin, The Lords of Strut are two super-styled Irish idiots with delusions of stardom with one mission:TO CHANGE PEOPLE'S LIVES THROUGH DANCE!
LORDS OF STRUT were born under a blood moon 8 months apart. Seamus the older brother has never held a grudge against his brother, Sean, for stealing all the attention he used to get from their mother. Seamus doesn't need love or attention because he has all the talent, in fact if it wasn't for Sean he would probably be way more famous.
Cian Kinsella and Cormac Mohally are the creators of Lords of Strut. Cian and Cormac are both super stars in their own right but together they have created a living legend.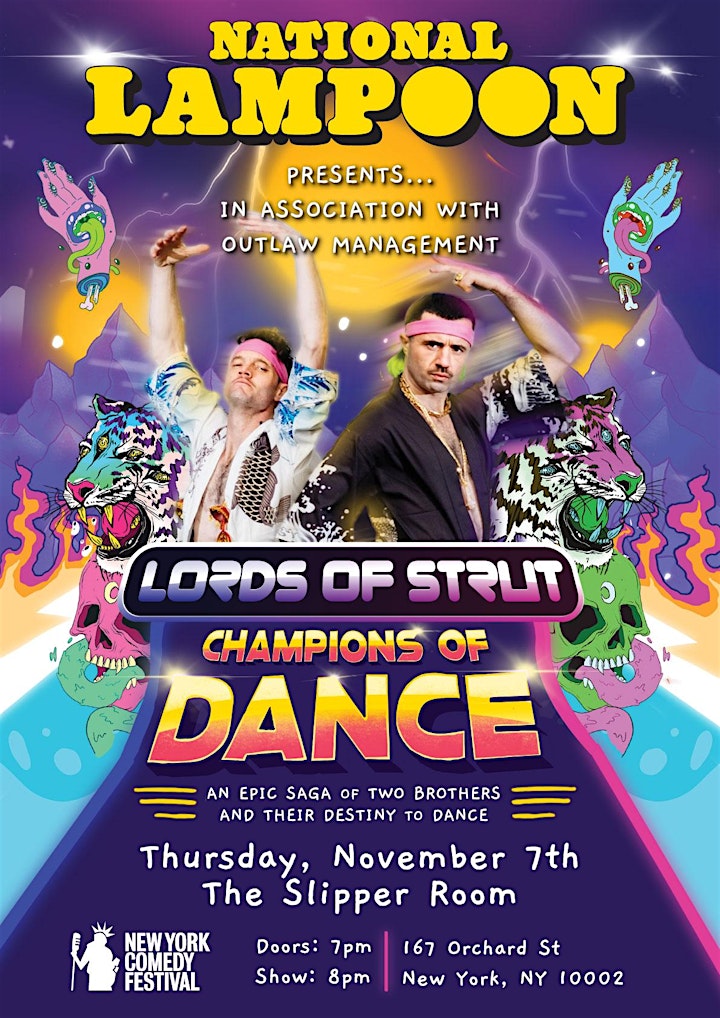 Venue Information:
The Slipper Room
167 Orchard Street
New York, NY, 10002