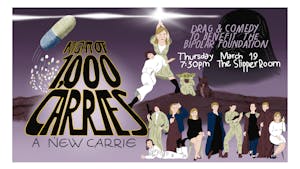 Night of 1,000 Carries: A New Carrie
Jasmine Rice LaBeija, Adele Computer, Bella Noche, Kiko Soiree, Juniper Juicy
$15.00 - $30.00
This event has been moved to April 16.
Have you ever wondered how much better Star Wars would be without men? Come to our 3rd Annual Night of 1,000 Carries: A New Carrie and see!
Join us on March 19th for Drag, Comedy, & Burlesque in celebration of iconic actress Carrie Fisher. Carrie was the first public person to speak openly about their bipolar disorder IN HERSTORY. Carrie was a pioneer, icon, and all-round badass and for this we celebrate the Leading Lady of Bipolar Disorder in all her glory. Also, we'll have some sick prizes to raffle off!
All proceeds benefit the International Bipolar Foundation, in collaboration with World Bipolar Day.
Hosted by Mariah Harrie Fisher & Ryan McLendon.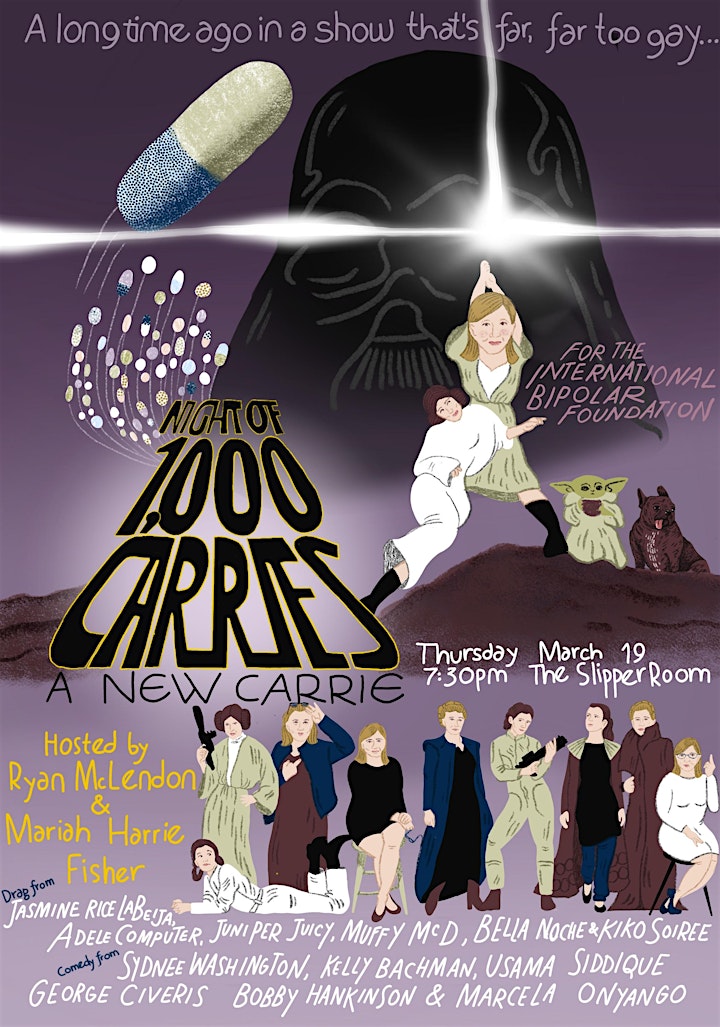 Venue Information:
The Slipper Room
167 Orchard Street
New York, NY, 10002