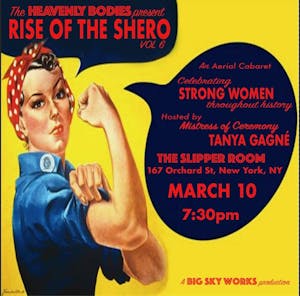 A Big Sky Works Presentation
In honor of Woman's History Month, the Heavenly Bodies are back at the Slipper Room and more badass than ever with RISE OF THE SHERO ~ Vol 7.
If you like strong, smart and sexy, this aerial and circus show is for you. Hosted by the Fairy Godmother of Trapeze, aka Lady Electra, Mistress of Mayhem and more, NYC's cabaret icon Tanya Gagné!
Starring: Maya Shah, Carla Cantrelle, Maggie Neuwald, Raven Jade, Gypsy, Celia Kutcher, Emily Hursh, Maryam Washington, Preeya Bhajandas, Elissa Fudim and Shipra Sariogi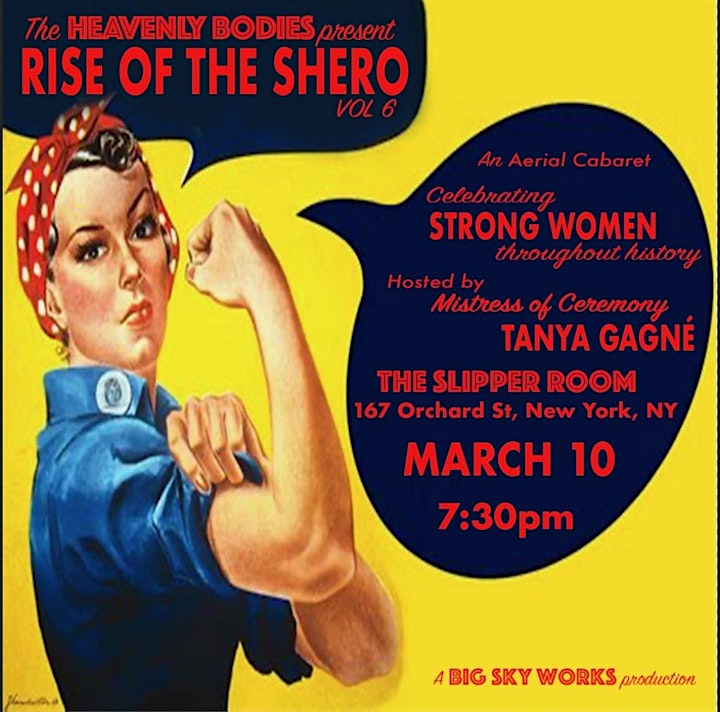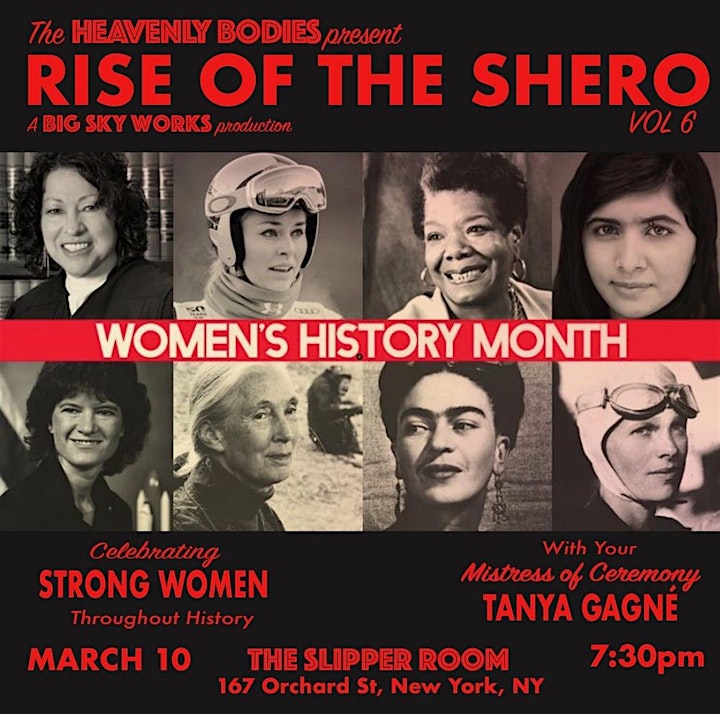 Venue Information:
The Slipper Room
167 Orchard Street
New York, NY, 10002