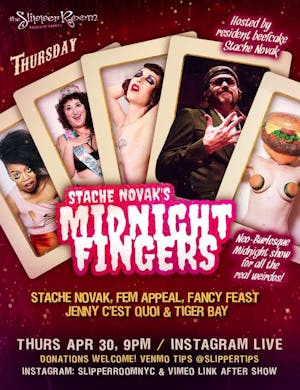 Stache Novak's Midnight Fingers in Exile Video Link
Stache Novak, Jenny C'est Quoi, Tiger Bay, Fancy Feast, Fem Appeal
$0.00 - $1000.00
Tickets At The Door
On Slipper Room Video Replay
Stache Novak brings his Midnight Fingers variety show to the Slipper Room in Exile series. ​
Join us in Exile April 30th, 9pm for Stache Novak and a cavelcade of the best weirdos in NYC as they perform for your quarantainment!
This is a screening party that you can comment along with all the performers.
This is a donation based show only on Instagram Live
Video link will be available after the show.
Best viewed on a phone, tablet or the Google Chrome browser on a computer.
Go here to donate and view after the show has finished on Instagram
With:
Stache Novak
Tiger Bay
Fancy Feast
Fem Appeal
Jenny C'est Quoi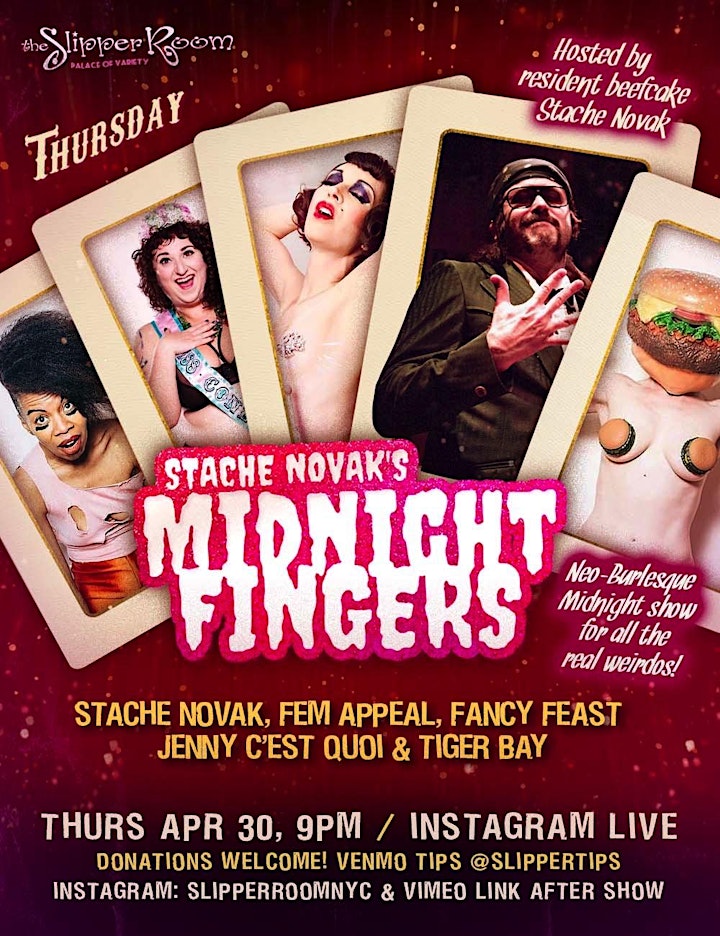 Venue Information:
The Slipper Room
167 Orchard Street
New York, NY, 10002